Move Pray Love: 30 ounce Water Bottle- BPA FREE
$15.99
61 in stock
Description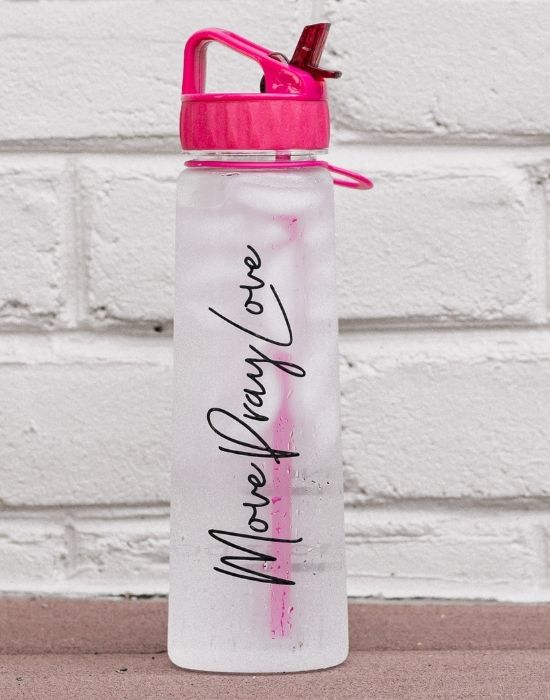 Join the Movement as you "Move with Purpose, Pray with Passion, Love like Jesus" with the MPL water bottle.
Stay motivated and hit your water intake goals from "Good Morning to Almost Done" with the fun hash marks on the bottle.
Easy carrying handle and flip top spout make is easy as you navigate your busy days!